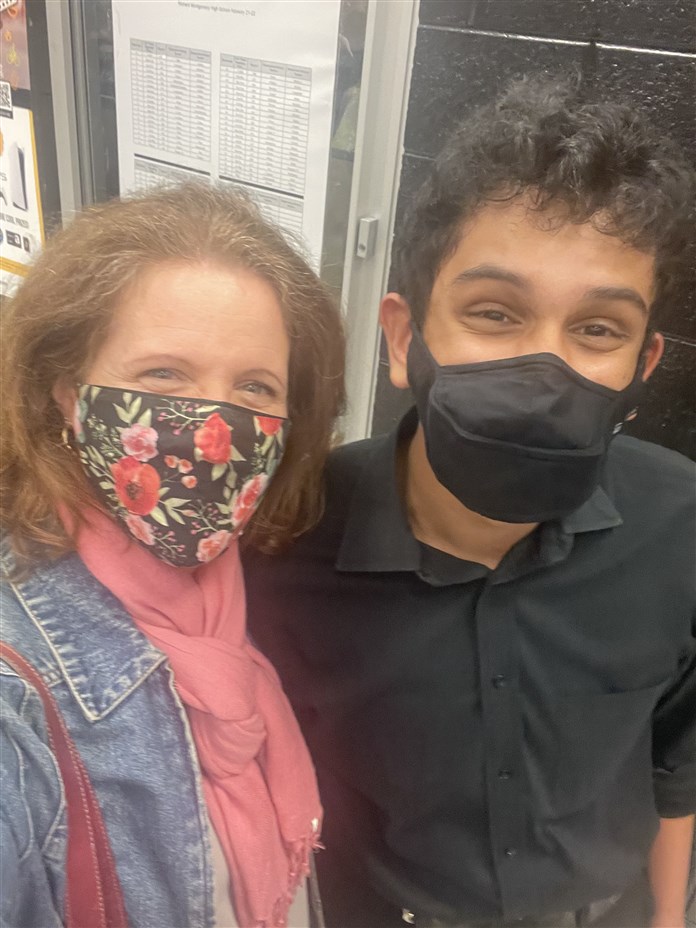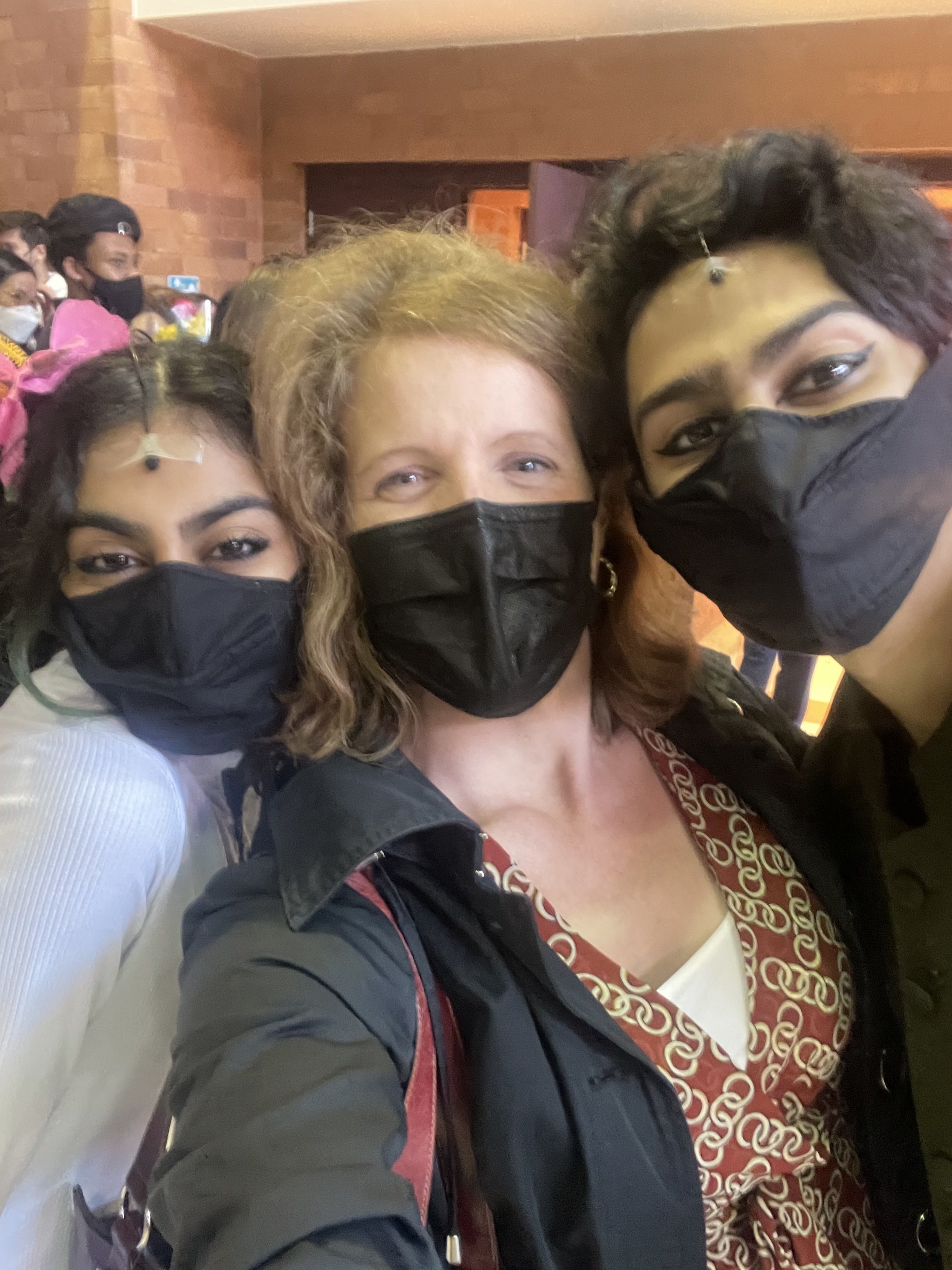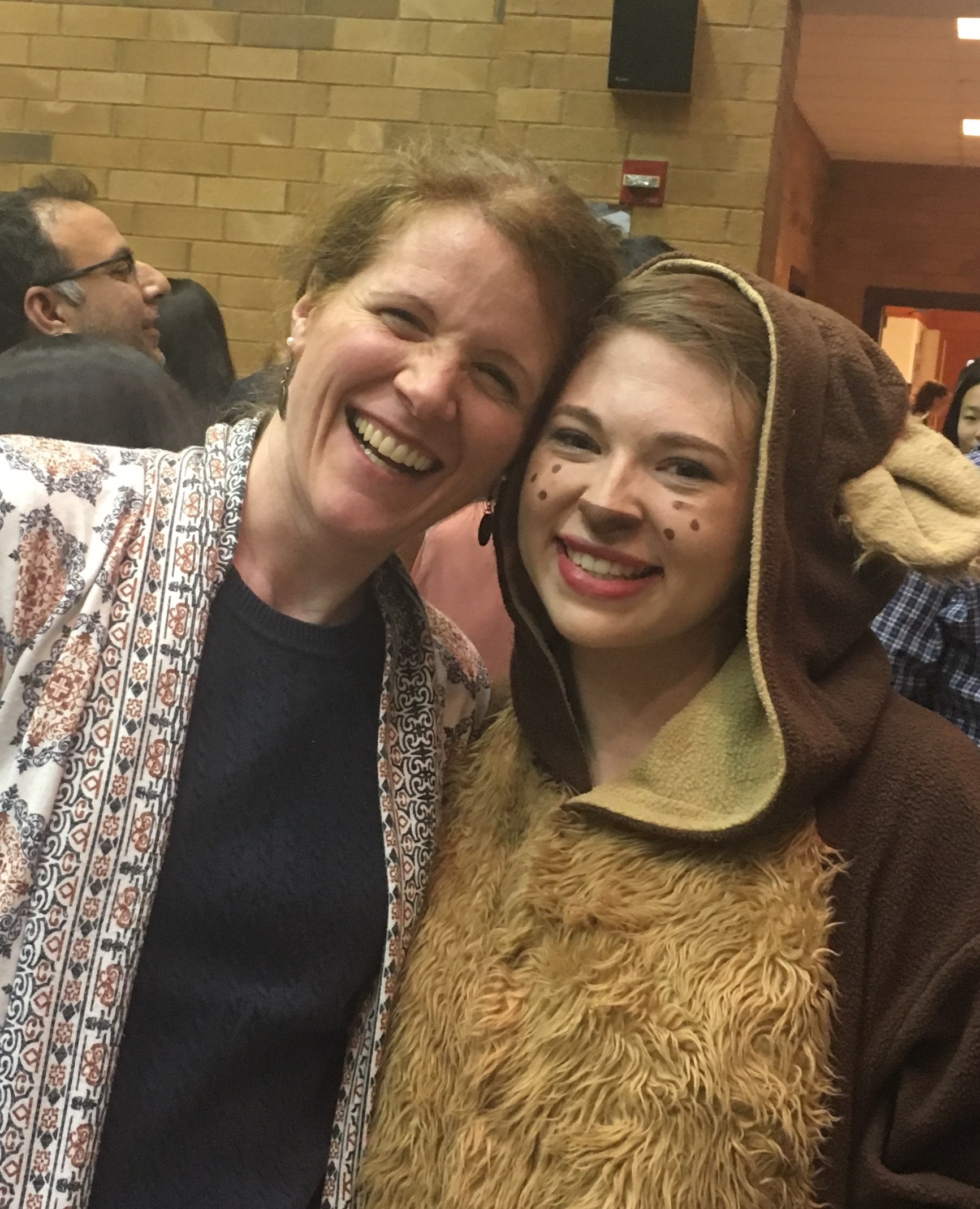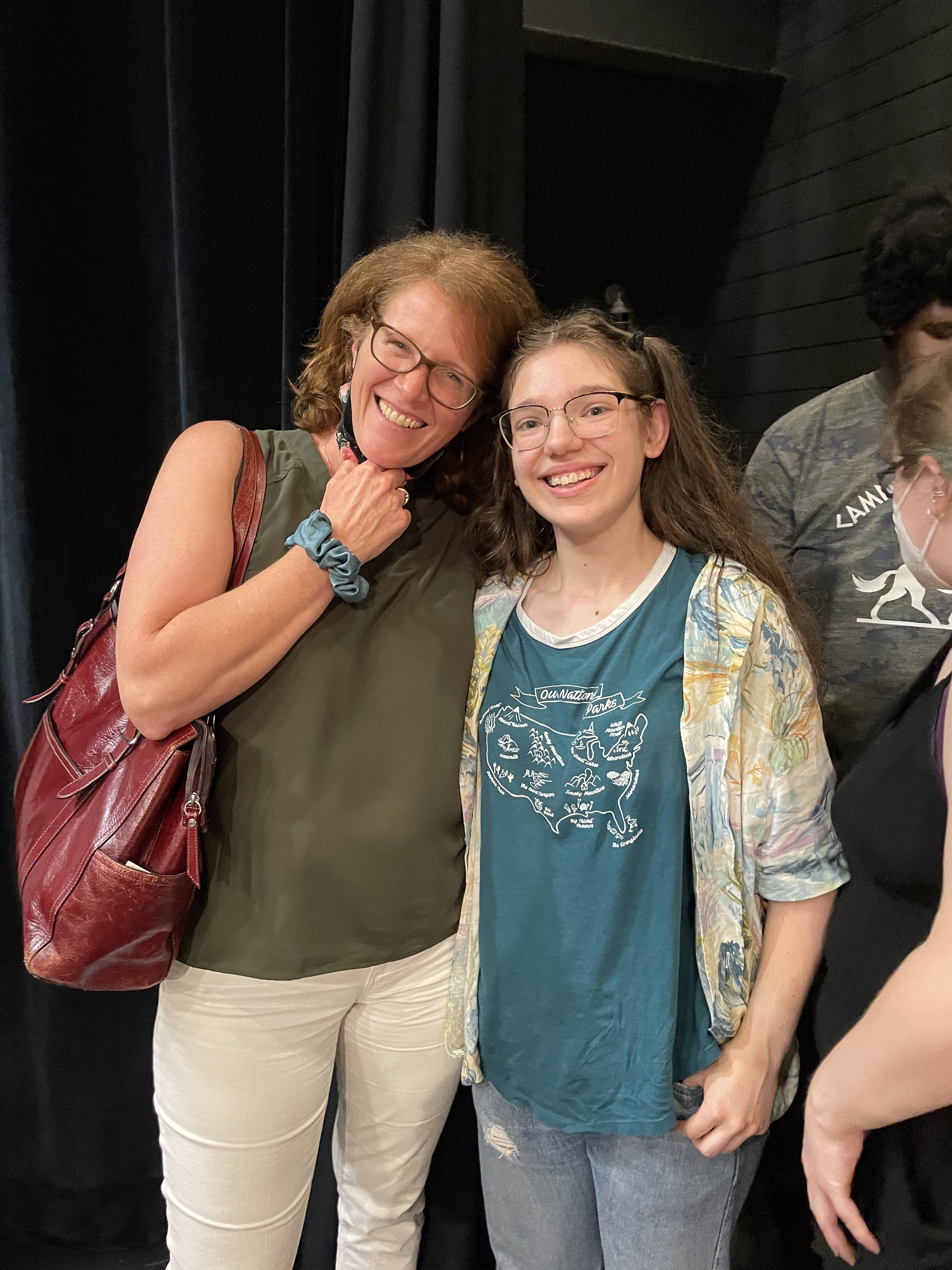 Let's Celebrate Your Voice and Prepare for How You Want to Use It!!

Interested students may complete the information below. A gratis 15-minute phone consultation will be scheduled to discuss student goals and review studio philosophy. Trial lesson/lessons are available, after which point a regular lesson slot, drop in lessons, or a place on the waiting list may be offered. Lesson fees are assessed at the beginning of each term.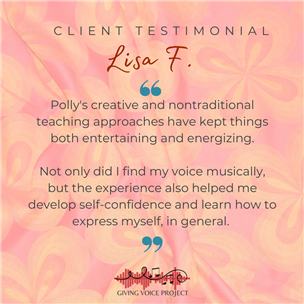 TEACHING PHILOSOPHY and DIVERSITY STATEMENT
TRAINING
DMA student, Voice Pedagogy, Shenandoah University (2023 expected)
MM, University of Maryland, Voice Performance/Choral Conducting
BA, Voice Performance/English, West Virginia Wesleyan College
Contemporary Commercial Music Vocal Pedagogy Institute, Shenandoah University
Total Singer Workshop, Lisa Popeil's Voiceworks
Bel Canto Can Belto Workshops, Mary Saunders Barton
Richard Crittenden Opera Workshop
Oberlin University, Institute of Vocal Performance Pedagogy
Voice teachers: Alison Crockett, David Meyer, George Gibson, Martha Ellison, Martha Randall, Kathryn Green
Voice coaches: Lester Green, Charlie Riecker, Granberry Wilson
Artists in Action:
So excited for these current and former students!
Vanshikah Shah https://youtu.be/Sk3kUZN0NZ4
Ashlynne Pillai https://youtu.be/SdW-q0BGSMs
Emilio Bayarena https://emiliobayarena.com/
Abigail Weinel https://abigailweinel.weebly.com/
Nylmar Baez https://youtu.be/Isq1LiAUm1I
Laura Searles https://laurasearles.weebly.com/
Victoria Brooks https://youtu.be/AfuJvbH4S98
Sydney Fennington - MCPS Elementary Music Teacher
Maanav Goyal https://www.backstage.com/u/maanav-goyal/
Lauren Greenlees https://www.laurengreenlees.com/